CIRCLE WORK
Charlottesville, Virginia; December 8, 2019
BENEFIT FOR THE JUDITH LEIBOWITZ SCHOLARSHIP FUND
The Judith Leibowitz Scholarship Fund provides scholarship assistance for people of color to train as Alexander Technique teachers with the goal of expanding the Technique into more diverse communities. It is vital that this important work breaks through the color barrier and continues to evolve through the 21st century. Please consider donating to the Fund!
Mindfulness. Creativity. Play.
Sandra, the founder of OM, teaches for the Contemplative Sciences Center
at the University of Virginia.
She has been a teacher of the Alexander Technique for 30 years and a mind-body educator for 35 years. 
Sandra's book, Mind Body 40 Days, is available
in digital or hard copy here
⇓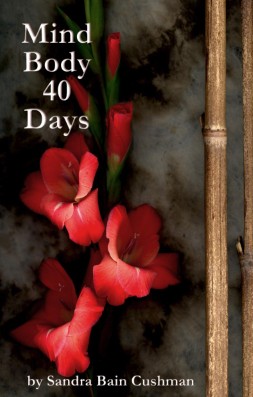 Forty daily readings for those who are beginning mind-body practices and for those who are beginning again. The central aim of Mind Body 40 Days is to provide a fresh and lasting understanding of mind-body practice. Because of where and when it is being written, you may find principles of this…